Artisight Patient Room
Improve Bedside Care with an Easier Way to Work
To solve the long-term challenges in your hospital, you need technology that reduces tension and friction, helps clinicians do more with less, and provides data-driven insights.
Our in-depth patient monitoring captures real-time data of everything happening in your hospital rooms so your team can work efficiently, make informed decisions, and provide superior patient care.
Artisight Makes Higher Retention Possible
A camera, a speaker, and a two-way-enabled video. That's all you need in your patient rooms to get started.
Get access to a comprehensive set of features that free clinicians to do their jobs much more efficiently. The result: dramatically reduced burnout, higher productivity, and improved retention.
Remote Nursing
Remote Observer
TeleConsult
Fall Prevention
Staff Duress
Pressure Ulcer Prevention
Bed Management
Translation Services
Automated EHR Documentation
Artisight Powers Care Transformation at WellSpan Health
The virtual nursing and remote patient monitoring pilot program will allow the Pennsylvania health system to improve outcomes and reduce clinician burden.
Learn More
Remote Nursing
Give nurses the freedom to work designated shifts from an off-site location where they can bring a new dimension of teamwork by interacting with patients and supporting fellow nurses via video.
Remote nurses monitor patient room activity for urgent events on a live feed, complete real-time documentation, and manage patient care plans. Offload time-consuming tasks from your bedside nurses so they can focus on patients.
Patient Monitoring
Workflow Automation
AI Services
Remote Observer
Optimize your observer staff with stationary or mobile equipment and tools that enable one observer to monitor multiple patients simultaneously on a single screen in a central location.
Using a localized AI algorithm to monitor fall risk, this feature delivers automated alerts when movement is detected and allows observers to respond to patient needs via two-way-enabled video and audio.
On average, Artisight clients experience an 83% reduction in falls and a 64% reduction in remote observer costs.
Multiple Patient Monitoring
Mobile & Stationary Solutions
AI-Detected Movement
Automated Alarms & Patient Alerts
Intuitive Onscreen Controls
Privacy Screen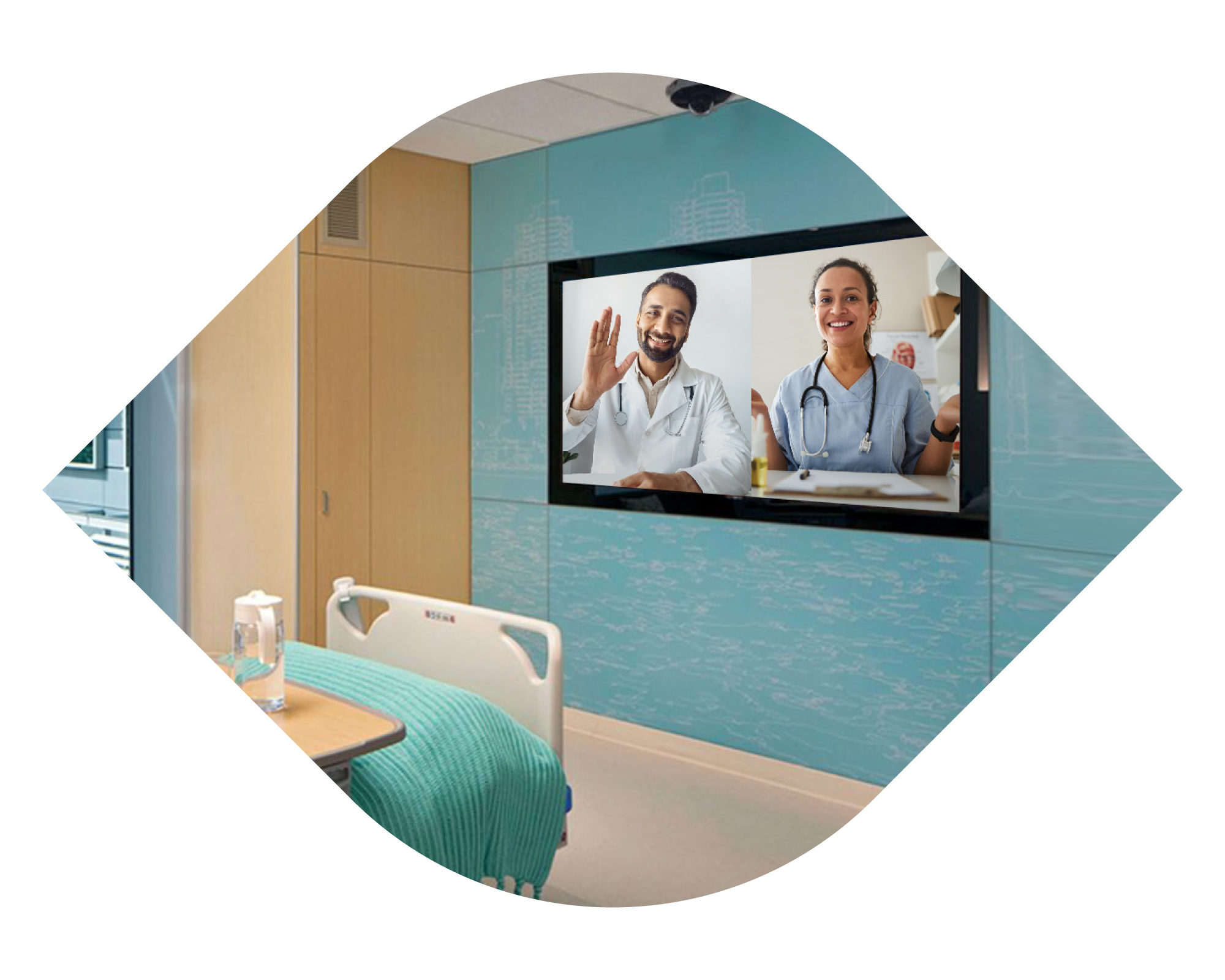 TeleConsult
Round on any patient in your hospital system with a remote and intuitive application that uses your existing hardware and covers every type of televisit, including telehealth, eICU, telestroke, etc.
Invite additional providers, family members, and interpreters, and quickly find patients by name, MRN, or location.
Screen Sharing
Background Blur
Observer Mode
Intuitive Search and Filtering
Hospital Viewer
Track critical administrative data across your facility in real time, including inpatient capacity, supply closet inventory, and loading dock receipts.
Plus, keep a consistent pulse on your organization's adherence to discharge standards and protocols.
Inpatient Capacity Management
Discharge Facilitation
Supply Closet Inventory Management
Loading Dock Receipt Management